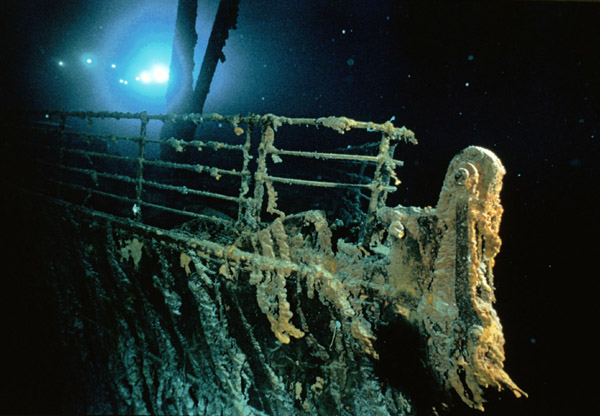 by John Taylor
News-Leader
Branson — Ham radio operators worldwide paid tribute Saturday to John George "Jack" Phillips, the man who sent the distress code that alerted other ships to the Titanic disaster 95 years ago.
Four members of the Nixa Amateur Radio Club organized the event, which was held at the Titanic museum in Branson.
Shortly before midnight on April 14, 1912, the luxury liner, which had been considered unsinkable, struck an iceberg in the North Atlantic during its maiden voyage. Of the 2,229 passengers and crew on board, only 713 survived.
"Had it not been for the radio operators, there would have been no survivors," said Rod Kittleman of Nixa, one of the event's organizers.
Radio operators stationed outside the museum made contact with other operators not only in the United States, but in countries such as the United Kingdom, Portugal and Japan as well.
More than 500,000 people have visited the museum since it opened in April 2006, Kellogg-Joslin said. Among those visitors have been descendants of Titanic survivors, including the great-granddaughters of Margaret Brown, who was made famous in the 1964 film "The Unsinkable Molly Brown."