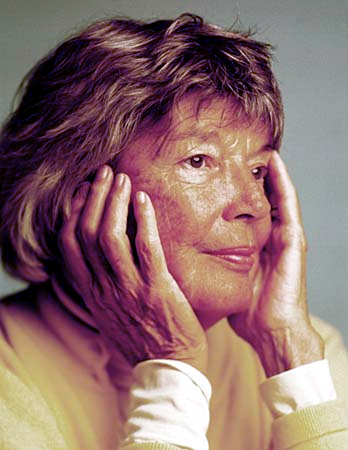 June Callwood, Canada's social conscience, dies at 82.
"If any of you happens to see an injustice, you are no longer a spectator, you are a participant. And you have an obligation to do something."
    June Callwood – accepting Writers' Trust Award for Distinguished Contribution, Toronto (7 March 2007)
June Callwood, the remarkable Canadian journalist, humanitarian and social activist, died early Saturday after a long fight with cancer.
She was 82.
She was born in Chatham, Ontario and began her journalism career at Brantford Collegiate.  Awards and credits include the Order of Canada, Order of Ontario, Toronto Arts Foundation Lifetime Achievement Award, and she was an inductee into the Canadian News Hall of Fame.
"She was first diagnosed with inoperable cancer in 2004, but refused treatment and continued to be active, most recently on the campaign to end child poverty, until a few months ago.
Callwood blazed trails for women's rights, gay rights and the rights of the underprivileged with a history of activism dating back to the 1960s." —  CBC