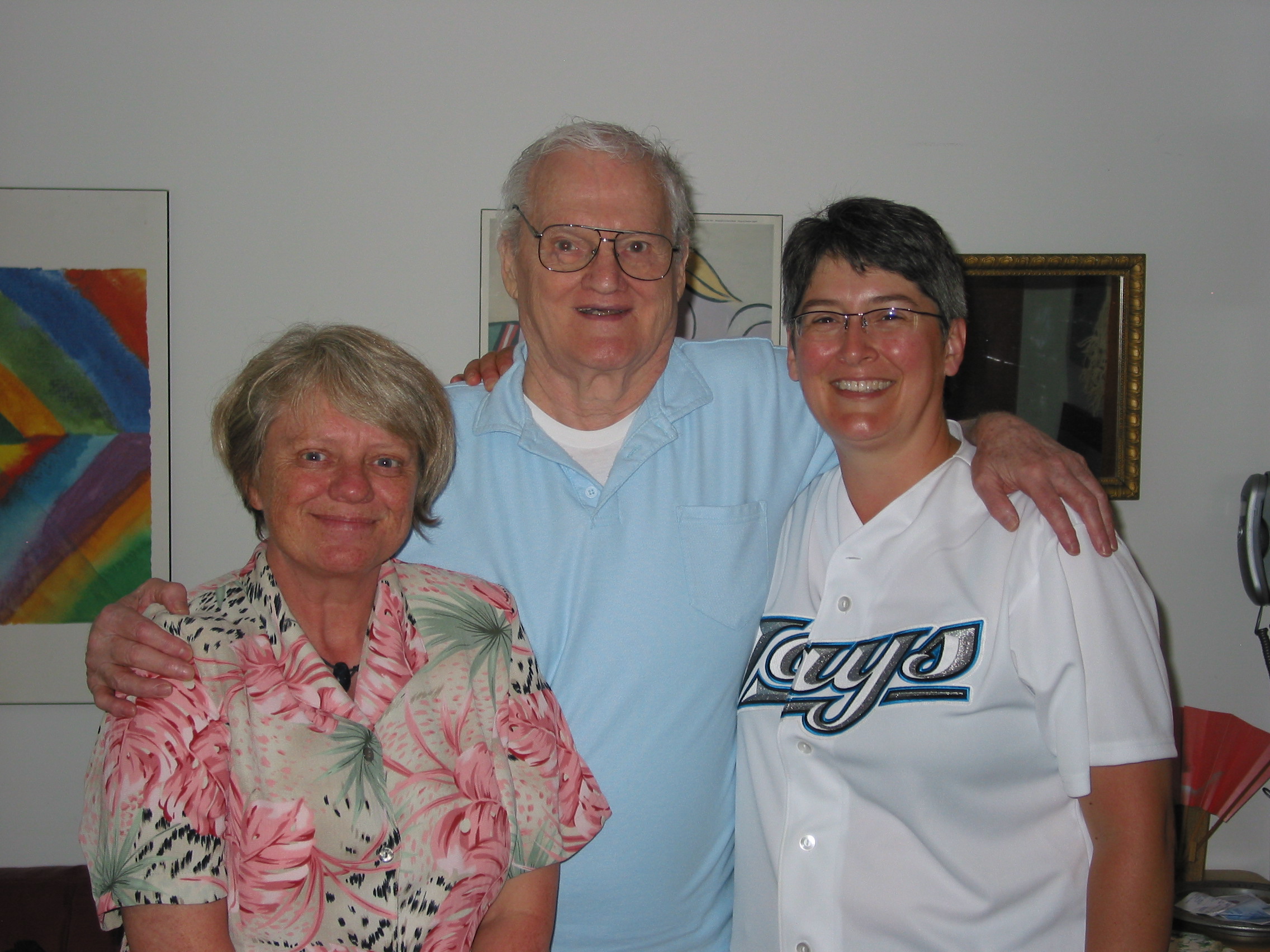 It's been annus horribulus.  My favourite uncle, Bob MacGregor, died and I'm heartbroken.  I will always remember him as the most generous, most fun and most caring person.  His death shocked our family and we will miss him terribly.
This picture was taken during our visit to Toronto in July 2007.  We spent three days with Uncle Bob.  He was amazing.
Read more – CBC Obit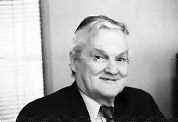 NOTL resident, CBC reporter Bob MacGregor dead at 74
By Eddie Chau
Niagara-on-the-Lake
Jun 06, 2008
Bob MacGregor was nicknamed "The Voice," a moniker he was proud of.
As a reporter at the CBC, MacGregor was always on top of his game, taking every aspect of his job seriously.
Among the many assignments he was known for was reporting from the 1973 Quebec election where pro-federalist Robert Bourassa squared off against separatist Rene Lesvesque.
MacGregor died May 31 in Niagara-on-the-Lake after a month-long battle with cancer. He was 74.
MacGregor's son, Alex, said the outpouring of condolences from former colleagues, friends and family that flooded his e-mail inbox was touching. He said his father was an influential person to those who knew him.
"On the radio, he was always professional. I considered him a barometer of Canadian English as he always pronounced everything right," Alex said. "He was always full of stories and loved telling them."
MacGregor started his radio career in 1956. Being a reporter, writer, host and producer were among his many jobs at the CBC.
MacGregor's reporting of the spat between Bourassa and Lesveque during the Quebec election resulted in a landslide victory for Bourassa.
His coverage of Expo '67 earned MacGregor the Canadian Centennial Medal, which is awarded to individuals that provided valuable service to the country.
Besides the CBC, MacGregor also worked in private radio at CJAD in Montreal and St. Catharines' CKTB.
He retired from his post as a senior public relations officer with the CBC in 1998, but returned to the company for one last time to become a weekend overnight presenter soon after.
Outside of broadcasting, MacGregor had a love for motor sports. Alex said his father's RPM radio program during the 1960s and 1970s helped establish the sport in Canada.
Alex said MacGregor was also a pioneer of the Mont Tremblant Racing Circuit in Quebec.
As a father, Alex said MacGregor was supportive, kind and generous. The two had grown closer when Alex moved to Niagara-on-the-Lake 10 years ago.
MacGregor was cremated without funeral or memorial services at his request. He is survived by his sons, Alex, and William.
CBC broadcaster Bob MacGregor dies Last Updated: Sunday, June 1, 2008 | 11:53 AM ET
CBC announcer Bob MacGregor, pictured here in 2005, died of cancer on Saturday. (Joe Mahoney/CBC)Longtime CBC reporter, host and announcer Bob MacGregor has died.

MacGregor, who started his career at the public broadcaster in 1956, was a reporter, writer, host and producer in Toronto and Montreal during his 50-plus years in broadcasting.
Among his major assignments at the CBC was reporting from the 1973 Quebec election in which a pro-federalist Robert Bourassa faced off against the separatist René Levesque.
MacGregor would report on the dirty tricks and no-holds-barred name calling that would mark that campaign, which resulted in Bourassa winning a shocking landslide victory.
He also reported from Montreal's Expo 67.
For the past 10 years he was one of the announcers for the overnight hourly news.
MacGregor died of cancer Saturday afternoon in Niagara-on-the-Lake, Ont., at age 74.