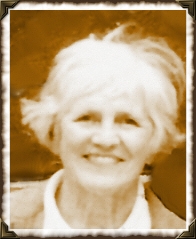 WAINWRIGHT, Aline Gregory (nee MacGregor)
Born September 3, 1930 – Died April 9, 2008
Aline left us peacefully, at Hospice Niagara after a lengthy struggle with cancer.
Well remembered for her dedicated work as an active feminist, she was  a co-founder of the National Action Committee on the Status of Women  in Canada.  She was a member of Women for Political Action and in the  1972 federal election was a candidate in Rosedale Riding in Toronto.   In 1975 she played a prominent role in organizing the first World's  International Women's Year Conference held in Mexico City, and in 1977, was awarded the Queen's Silver Jubilee Medal.
Born in Toronto in 1930, Aline is predeceased by parents Alexander and Catherine MacGregor, by sister Catherine (Kitty) Mann, and by brothers  John and Howard MacGregor.  She is survived by husband John  Wainwright, by brother Robert (Bob) MacGregor of Toronto, by daughters Catherin (Cody) Gregory of Victoria, B.C. and Deanne (Dedee) Gregory of  Burnaby, B.C., by step-children John Wainwright of Edmonton, Deborah   Jarvis of Grimsby and Jane Wainwright of Grimsby, and by grandson  Garnet Clare of Whistler, B.C. 
She will be deeply missed by family  and friends.
An announcement will be forthcoming about an open house to celebrate Aline's life at the St. Catharines Golf and Country Club,  70 Westchester Avenue, St. Catharines, Ontario.
In lieu of flowers, donations to the Canadian Cancer Society or Hospice Niagara would be gratefully appreciated.
See her story here. 
http://alinemw.ca