Published: Thursday, August 14    Victoria Times-Colonist 2008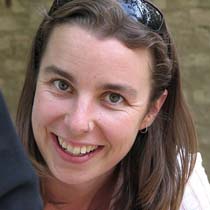 Shirley Case with the International Rescue Committee was one of four aid workers killed in Afghanistan.
VICTORIA – Shirley Case, one of three foreign aid workers killed this week in Afghanistan, is being mourned by the people who knew her during her years in Victoria.
Case, a 30-year-old woman from Williams Lake, B.C., attended the University of Victoria and Royal Roads University. In 2000, she completed an undergraduate degree in leisure-service administration at UVic, then earned a master's degree in human security and peace-building at Royal Roads in 2005.
During her time at UVic, she had two stints in the UVic work co-operative program at Recreation Integration Victoria – an agency that promotes active lifestyles for people with disabilities.
 "Shirley came in and out of our lives over the years," said Doug Nutting, executive director at Recreation Integration Victoria. "She did her first co-op with us in '97. Later, she did work in Guyana at one point, and in Chad." She also did post-tsunami work in Indonesia in 2006.
Nutting said Case last visited the agency's Saanich, B.C., offices in early June, just before setting out for Afghanistan. News of her death has been hard to take.
"It was a real shock to be in the car and hear her name on CBC in relation to such a tragic incident," Nutting said.
Case had been in contact with agency staff following her June visit, he said.
"She sent us an e-mail after she got there, saying she was going to be working with an inclusive-education program, which focused on children with sensory disabilities and integrating them into community-based schools."
Case was in Afghanistan with the International Rescue Committee, and further explained in her e-mail that the IRC and other groups were intent on improving access to education by supplementing the existing network of government schools.
"So the idea is to build the capacity of the communities to have local schools, which will eventually, hopefully, become part of the Ministry of Education responsibilities," she wrote.
Nutting said Case successfully put Recreation Integration Victoria forward for a UVic Co-op Program award in 2003 with a nomination letter that emphasized how the agency influenced her and her experiences abroad. He pointed to the following passage from Case's letter: "I hope to influence change in the world, looking at community building and how it is impacted by youth, women and people living with disabilities."
Nutting added: "She was certainly living that."
Doug Nichols, the director of UVic's school of exercise science, physical and health education, also admired Case's social values.
"She had them while she was here, as well. That's what she was interested in here and she followed her heart. She was a very nice, enthusiastic, very dedicated person, and she could connect with people.
"This is one of those terribly sad things, and something that you don't expect. Here's somebody who's going over for humanitarian service, doing absolutely nothing wrong."
Royal Roads spokeswoman Stephanie Slater said the program from which Case graduated was started in 2003. The dedication of those involved in the program can take them to potentially dangerous places, she said, but Case's death is a tragic first.
"We have people from that program in hot spots all around the world," Slater said. "When someone is working with educational programs for disabled children, you don't ever expect that it's the type of thing that would lead to this."